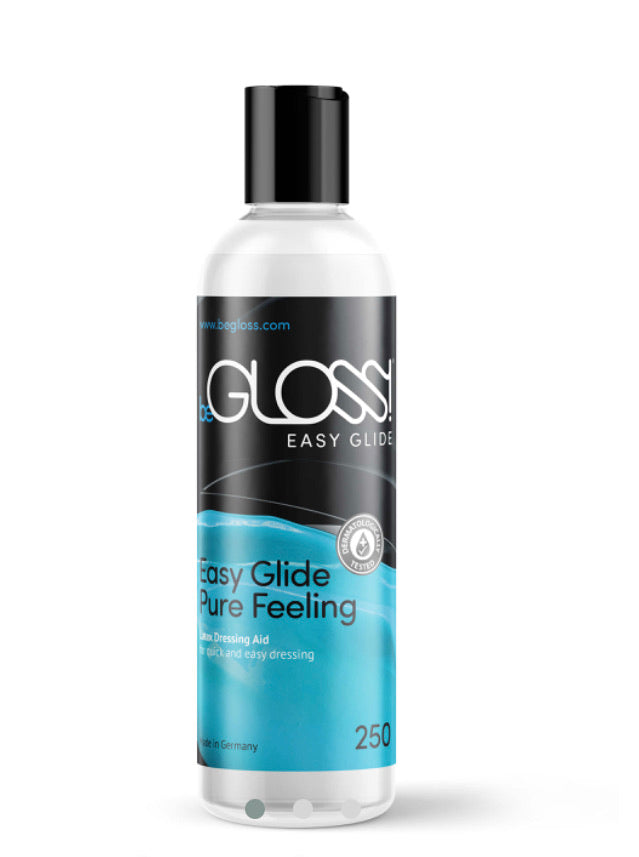 Silicone lubricant
The essential product for latex dressing!
travel size 100ml bottle
Easy Glide protects your latex clothing from overstretching and fatigue. It also significantly increases the brilliance of transparent latex.
Our latex dressing aid beGLOSS Easy Glide has been dermatologically tested for skin compatibility – This exquisite formula will only leave you with an exceptionally comfortable feeling on the skin.
Highly recommended for latex fans with sensitive skin. beGLOSS Easy Glide will not cause allergies or rashes.
beGLOSS Easy Glide Protects against premature wear of latex clothing and keeps your latex clothing from sticking. beGLOSS Easy Glide has an antistatic effect and it is also suitable for chlorinated latex.